GoHighLevel and Hubspot have commanded respect and earned their spots among marketers, agencies, and businesses.
But when dollars and sense come into play, which platform offers you more bang for your buck? Is it GoHighLevel or Hubspot?
That's what we'll find out in this article.
The ideal platform for marketers, agencies, online businesses, and content creators

Ratings: 4.4/5 on G2. 4.9/5 on Trustpilot

HighLevel is an all-in-one sales and marketing platform with highlight features such as its CRM, white label SaaS, course creation, and more.

The best platform for small and large businesses that need a robust CRM.

Starts at $18/month (starting price varies)

Ratings: 4.4/5 on G2. 3.3/5 on Trustpilot

Hubspot is a comprehensive CRM platform with added strengths in sales, marketing, and service tools.
We'll compare these two platforms head-to-head in detail and show you which option is better.
What is GoHighLevel?
GoHighLevel, the all-in-one sales & marketing platform, entered the scene in 2018 and quickly gained respect for its quality offerings.
This powerful platform offers tools to help streamline your tasks via marketing workflow automation, a great CRM to manage client relationships; it lets you create effective landing pages, websites, and a lot more that we'll cover soon.
It promises a more organized workday for marketers, agencies, SaaS business owners, or even course creators.
In addition, it also provides a way to increase your revenue by branding and selling the platform under your own digital agency.
What is Hubspot?
Hubspot started its journey back in 2006 with the goal of offering a fresh perspective on marketing.
They introduced the idea of "inbound" marketing. It means helping people instead of bothering them with aggressive sales pitches.
Over the years, Hubspot became a household name and has earned its stripes as a reliable platform in the industry.
From managing customers and prospects to providing support and crafting successful sales and marketing strategies, Hubspot does it all.
GoHighLevel vs Hubspot – Major Differences
GoHighLevel shines in marketing automation, while Hubspot is a CRM specialist.
GoHighLevel serves a diverse range, from agencies to SaaS owners, whereas Hubspot primarily caters to small and large businesses focused on customer management.
You can sell GoHighLevel as a SaaS under your own brand and benefit from affiliate marketing, but Hubspot doesn't have both features.
GoHighLevel offers fixed pricing, making it more predictable, while Hubspot's costs can rise as your business grows.
GoHighLevel packs many features in-house but may lack some external integrations. On the other hand, Hubspot offers a wide range of third-party integrations, sometimes at an extra fee.
GoHighLevel vs Hubspot – Pricing and Flexibility
GoHighLevel Pricing
GoHighLevel's plans are pretty straightforward. But there's undoubtedly a plan that's right up your alley.
$97/month for the Agency Starter.
$297/month for Agency Unlimited or if you're a Freelancer.
$497/month for Agency SaaS.
GoHighLevel is known for its generosity, even at the entry-level plan.
For example, you can create as many landing pages as needed or add all the team members you want. The only limit of the Agency Starter plan is adding only 1 to 3 sub-accounts.
The Agency Unlimited plan is ideal if your agency manages multiple clients because it allows unlimited sub-accounts. You can also get a branded desktop app.
But if you plan to rebrand and sell GoHighLevel features as your own completely, you can get the Agency SaaS.
GoHighLevel also offers free trials for the Agency Starter and Agency Unlimited plans.
Hubspot Pricing
Hubspot kicks things off with a free plan, which is neat for newcomers. But its pricing gets complicated from there.
This platform splits its services into six hubs:
Marketing Hub – $18/month – $3,600/month
Sales Hub – $18/month – $1,200/month
Customer Service Hub – $18/month – $1,200/month
CMS Hub – $23/month – $1,200/month
Operations Hub – $18/month – $2,000/month
Commerce Hub – (pricing coming soon!)
The flexibility is there. You can pick only what you need, bundle a few hubs together, or get the entire Hubspot CRM suite.
While this system offers flexibility, it's not always budget-friendly. The price tag shoots up as you expand your needs, like adding more marketing contacts or additional user seats.
For instance, a seemingly modest Marketing hub that costs $18/month can skyrocket to $5,000/month. And that's before factoring in extras like additional domains or reports.
This can quickly gobble up funds even for large agencies, and that's likely not what you want.
Pricing and Flexibility Winner
GoHighLevel takes this one. All the tools you need to get started are available in its cheapest plan. Moreover, it offers more for less, especially for agencies and marketers on a budget.
GoHighLevel vs Hubspot: User Experience and Interface
Both GoHighLevel and Hubspot shine when it comes to their interfaces. Each tool is designed with a focus on simplicity and ease of use.
GoHighLevel greets you with a handy Launchpad. This is especially useful if you're unsure where to begin.
This platform's dashboard conveniently places all core features on the left.
These features are organized in tabs, making it easy for you to drill down and discover the sub-features within.
You might be a little confused at first because of the amount of tools and the choice to toggle between the Agency dashboard and sub-accounts. But you'll find it pretty straightforward after a brief exploration.
The drag-and-drop functionality is also a win, extending beyond just the design-builder. For example, the "Opportunities" tab lets you effortlessly move leads to their appropriate stage.
On the other hand, Hubspot's dashboard feels a tad more polished.
Its intuitive hover drop-down menu caught my attention and is really useful. Let's say you hover over the "Conversations" tab. The menu will unfurl and show you the sub-features within so you can access them directly.
GoHighLevel's user guide is another highlight. It is broken down by core features and includes a progress bar atop a checklist. And lastly, the 3-minute overview demo.
This quick yet insightful guide offers a clear glimpse into the software's capabilities. For those needing an even deeper dive, there's a "learn more" section, which provides a treasure trove of helpful insights.
Winner in User Experience and Interface
Hubspot. While GoHighLevel has merits, Hubspot's thorough onboarding, sleek dashboard, and step-by-step guidance make it more beginner-friendly.
GoHighLevel vs Hubspot – Communication Tools
GoHighLevel Communication
GoHighLevel has a powerful tool called "Conversations." It lets you handle all your social media messages in one spot!
This means your Instagram DMs, Facebook messages, ad queries, HighLevel chat widget, and even WhatsApp chats are all in one place. And the best part? It's a two-way street. So you can receive and reply inside GoHighLevel.
Beyond these, you also have your emails, SMS, and chat messages here. Yep, it's that versatile.
What's even more remarkable is the automation. For example, if a client sends positive feedback, you can set up an automated 'thank you' message. Or, if it's a query, perhaps an automated FAQ link.
Moreover, GoHighLevel boasts an easy-to-use appointment booking feature. In short, you or your clients can pick a slot, your team gets notified, and the meeting is set. No, back and forth, just smooth scheduling.
Related Reading:
Hubspot Communication
Hubspot isn't far behind. It, too, offers a communication tool and appointment scheduling with automation perks.
But there's a catch with their "Inbox" feature. Unlike GoHighLevel, you can't view or reply to SMS. You're restricted to sending broadcast messages or checking some messages from your Facebook messenger, but not for others.
So, you'd have to jump between platforms, which isn't efficient.
To top it off, SMS is not a native tool inside Hubspot. So you'll have to integrate another app for that.
Winner in Communication Tools
GoHighLevel takes the crown here. It offers a more unified communication experience without the need for extra tools.
GoHighLevel vs Hubspot – Email Marketing Features
Regarding contact management for your emails and other campaigns, both GoHighLevel and Hubspot have robust tools to offer. The advanced filters on both platforms help you find specific contacts you're searching for in a snap.
These two platforms also give you the power to segment contacts, add tags, and create workflows with just a click. However, there are some differences when creating and sending emails.
GoHighLevel offers solid email marketing tools.
The platform features an intuitive email builder, making the task of crafting emails super simple.
If you're short on time or design skills, there are ready-to-use templates to give your emails a professional touch.
But that's not all. GoHighLevel supports unlimited email campaigns.
This means you can send up to 15,000 emails daily with a shared domain and a whopping 150,000 emails from a dedicated domain.
That's a massive reach! For marketers, this translates to more potential customer touchpoints without constantly worrying about hitting limits.
Hubspot comes with a drag-and-drop email builder, quite like GoHighLevel's. But there's a slight twist. You're limited in template choices, even when you're paying.
And when it comes to sending emails, the numbers get a bit tricky. Hubspot's email send limit is tied to your marketing contact tier.
For example, if you're on a plan with a 1,000 contact tier, you're limited to sending 5,000 emails monthly. That's a huge restriction, especially if you have a growing subscriber list.
Email Marketing Winner
GoHighLevel wins this round. Its straightforward, generous email-sending limits and easy-to-use features make it a better choice for expansive email marketing.
GoHighLevel vs Hubspot – Marketing Creation Features
GoHighLevel and Hubspot offer valuable content marketing tools to help businesses shine online.
While one focuses on quick and efficient solutions, the other dives deep with a more advanced approach.
GoHighLevel Marketing Creation Features
At GoHighLevel, creating content is a breeze.
With the ability to craft unlimited websites with its website builder, landing pages with the funnel builder, and blog posts within a single sub-account, you're set for content variety.
You get a boost with around 400 website templates, streamlining website and landing page designs. Moreover, managing multiple blogs for different websites won't be a problem.
The platform's visual editors eliminate the need for coding, and basic SEO tools ensure your content gets noticed.
Overall, GoHighLevel is a haven for those wanting effective content marketing without diving too deep into design intricacies.
Hubspot Marketing Creation Features
Meanwhile, Hubspot is tailored for users seeking more advanced content and SEO features.
It lets you map out your content strategy. So you can organize your pillar and cluster pages and have a clear overview. On top of that, you can also get insights into your main keyword performance.
And this feature is tied up to its content tools. So, you can receive tips on boosting website speed, mobile performance, and on-page SEO immediately.
Hubspot's visual editor, packed with productivity features like "focus mode," can further elevate your creative experience.
Yet, there's a hitch. Hubspot restricts you to 100 blogs, even on their priciest plan, and limits your number of landing pages.
Such restrictions can be stifling, especially when you're shelling out considerable money.
Winner – Content Marketing
It's a draw. Hubspot might have an advantage by giving you extra tools on content strategy and SEO, but those usage limits are hard to overlook.
GoHighLevel vs Hubspot: Marketing Automation Tools
Both GoHighLevel and Hubspot promise robust marketing automation for businesses wanting to streamline tasks.
These platforms help set up advanced workflows, enable delays, shoot out team notifications, and craft if/then conditions.
GoHighLevel Automation
GoHighLevel takes a step ahead by integrating multi-channel marketing automation. You can set triggers and actions across SMS, email, and phone calls.
The platform lets you tweak your pipeline and provides a range of features, from course access to membership logins.
A standout feature is its ability to craft funnels. With GoHighLevel, designing stem forms, setting appointments, and processing payments becomes a single automated task.
Hubspot Automation
Hubspot, in contrast, keeps its focus on delayed marketing campaigns. Its reach isn't as vast.
To expand, you'd often find yourself leaning on tools like Zapier, which means building automation outside Hubspot.
Another limitation? The number of workflows you can create hinges on your plan. Moreover, without a funnel-building feature, linking your pages becomes a manual chore. It's efficient, but there's added effort.
Marketing Automation Tools Winner
GoHighLevel, with its comprehensive marketing automation suite, stands out. While Hubspot is strong, the need for external tools and manual processes can be a bottleneck for many.
GoHighLevel vs Hubspot – Reports and Analytics
Both GoHighLevel and Hubspot understand that informed decisions come from good data. But how do they fare in delivering actionable insights?
With GoHighLevel, you're met with a straightforward dashboard.
All your reports – from calls to ads – are neatly laid out. This layout lets you pinpoint where your most potent leads originate, helping you know where to channel your energy.
The platform also gives you data on how your appointments with leads fared. Simplified and to the point.
Hubspot, however, elevates the game with its meticulous reporting. Offering insights across CRM, sales, marketing, and services, it's a visual treat.
The vibrant graphs, pies, and bars make sifting through data less of a chore and more of an exploration.
What makes it better is the custom dashboards. You can craft reports as you like, merge various ones, and ensure your team is focused on the numbers that truly count.
Reports and Analytics Winner
Hubspot takes the crown here. Its flexibility and depth in reporting are hard to rival.
GoHighLevel vs Hubspot – Sales and Payment Feature
GoHighLevel Sales & Payments
GoHighLevel simplifies payments by integrating with trusted gateways like PayPal and Stripe.
Another added perk is the platform's invoicing feature. It allows you to send custom invoices and add things like discounts and taxes. You can also set up recurring invoices, making financial tracking more efficient.
One feature worth noting is the Text-to-Pay links. It allows you to send a payment link right in the middle of your SMS conversation, and your client pays then and there.
The only thing I don't like about GoHighLevel is that you're confined to a single currency. This means if a client attempts to pay in a different currency than what's set, they'll hit a roadblock.
Hubspot Sales & Payments
Hubspot broadens your payment horizon.
Not only does it support multiple payment gateways like One Page Pay, Airwallex, and Paycave, but it also outshines with its multicurrency feature.
This sales platform capability means you can cater to a global clientele without currency constraints.
It lets you set and monitor exchange rates compared to your primary currency, ensuring transparent billing for the agency and clients.
This flexibility can enhance trust and smoothen international transactions.
Winner – Payment Feature
In the realm of sales and payments, both platforms have their strengths. But if global reach is your goal, Hubspot seems to have an edge.
GoHighLevel vs Hubspot – Course Creation and Membership
Offering courses and memberships can be lucrative for you as they can be additional revenue sources. But they can also help with faster onboarding, enhancing client engagement, and establishing authority.
GoHighLevel Course Creation & Membership
GoHighLevel offers tools tailored for course creation and community building. You can use them to create unlimited courses and build a community for your members.
With the option to craft multiple groups, you can segment members based on their interests, membership type, or any criteria you deem fit. This allows more targeted communication and content delivery.
Additionally, you can add bump offers, enhancing your sales strategy and encouraging users to explore more.
Monitoring is also easy with GoHighLevel. The analytics tab clearly shows a student's journey – from course progress and assessment scores to revenue data. The data is laid out simply and gives you quick yet useful insights.
Hubspot Course Creation & Membership
Hubspot dips its toes in the membership pool by providing a gated content feature.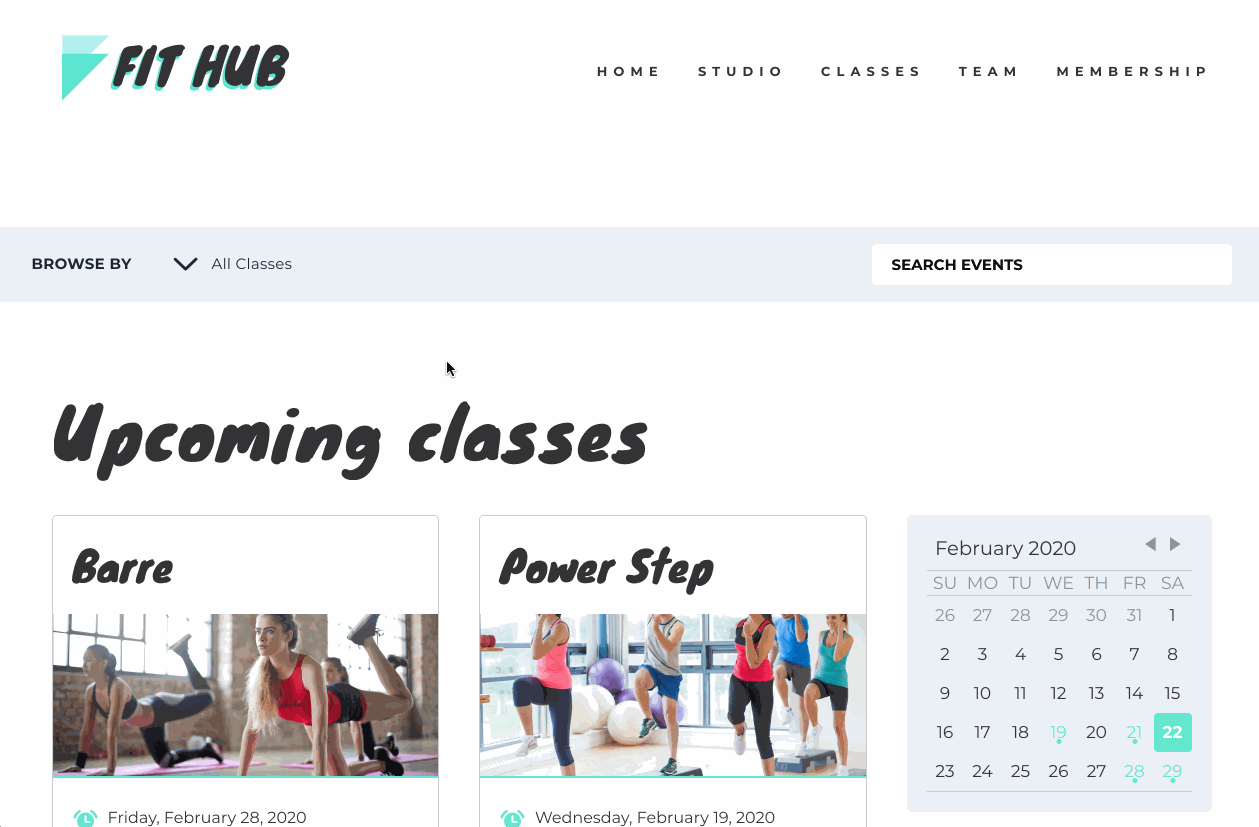 Like GoHighLevel, members have to sign in to access exclusive content. But when it comes to course creation or crafting an internal community, Hubspot directs you to its marketplace.
Platforms like Hubspot LMS and Khoros can bridge the gap but at an added expense.
Winner in Course Creation and Membership
GoHighLevel comes on top when balancing features against cost and integrated offerings.
GoHighLevel vs Hubspot – Integration
GoHighLevel Integrations
GoHighLevel might not offer many integrations, but what they have is pretty powerful for marketers and agencies.
One of the first things you'll notice is their focus on social media. You can sync platforms like Facebook, Instagram, Google My Business, Twitter, and TikTok.
This allows for scheduling posts ahead of time and even replying to messages from within GoHighLevel.
If ads are your thing, tracking and managing campaigns on platforms like Facebook and TikTok is straightforward.
When it comes to communication, GoHighLevel isn't left behind. You can pick from popular platforms like Mailgun, Twilio, Sendgrid, and Outlook for emails and calls.
But what makes GoHighLevel a powerful tool is its special tie-up with Lead Connector. It's a cost-effective tool that boosts both your email marketing and telemarketing.
Other tools you can integrate with include Google Calendar, Zoom, Stripe, PayPal, WordPress, Quickbooks, Shopify, Slack, and Zapier.
Hubspot Integrations
On the flip side, Hubspot comes with a packed integration toolbox.
It offers an expansive App Marketplace boasting over 1,000 apps, segmented into five main categories – Marketing, Sales, Customer Service, Productivity, and Finance. Then, each main category has several subcategories.
Some of its popular integrations include WordPress, Google Calendar, Zoom, MailChimp, Microsoft Teams, and Canva.
There's a huge chance Hubspot has the tool you need. But remember that not all of them are free. Some tools come with a monthly or yearly fee, while some are pay-as-you-go or one-time charges.
Winner in Integration
Hubspot. Its expansive list of third-party apps and organized marketplace gives it the edge.
GoHighLevel vs Hubspot – Support and Community
GoHighLevel Support & Community
If you're a new user of GoHighLevel, you're in for a treat with the kick-off call. This allows the GoHighLevel team to guide you through a smoother setup process.
Support at GoHighLevel is also pretty comprehensive. It has 24/7 live chat and call support.
Having round-the-clock support means you can get answers when needed, even in the middle of the night. However, this is only accessible to agency admins.
For self-learners, GoHighLevel has a knowledge base page. It's where you can delve into the ins and outs of the platform.
Lastly, this marketing platform hosts on-demand demos, Daily Q&A calls, and training. These resources offer hands-on guidance and great advice for growing your business.
The only thing it doesn't have is email support.
Hubspot Support & Community
Hubspot, having been around for a while, has honed its solid support system.
Like GoHighLevel, it provides live chat support, phone assistance, a community, and a knowledge base.
Yet, they've leveled it up a bit. Hubspot's community is integrated within the platform, not on an external site like Facebook. Users can hop into topic-specific discussions or even check out job listings.
One thing I like about this feature is the "Groups" tab. This space lets you connect with others in the same field and expand your network.
Hubspot also boasts free courses and certifications. These aren't just for show, and they genuinely add value as you can use them to upskill. If that wasn't enough, Hubspot sprinkles in free ebooks, guides, case studies, and more.
But there's a downside. Unlike GoHighLevel, Hubspot doesn't provide 24/7 support.
Winner in Support and Community
This is a draw. While GoHighLevel shines with its round-the-clock direct support, it could add more educational materials. On the other hand, Hubspot offers a wealth of resources but falls short in constant direct support.
GoHighLevel vs Hubspot – Pros and Cons
GoHighLevel Pros and Cons
Pros
More User-Friendly. Navigating the tools is straightforward and intuitive.
Better Value for Money. Set prices with no surprise fees or usage caps.
Constant Updates. The GoHighLevel team regularly rolls out new features.
Scalability. You can amplify earnings via affiliate marketing, courses, or rebranding the platform for resale.
Multi-Channel Marketing and Advanced Workflow Creation. This software enables you to efficiently reach clients through different platforms and automate tasks.
Cons
Slight Learning Curve. With its rich feature set, there's naturally a bit to learn at the outset.
Lack of Integrations. While it covers most needs, those attached to certain apps might find their favorites missing.
Hubspot Pros and Cons
Pros
Comprehensive Toolset. Hubspot offers a wide range of tools in one platform, from marketing to sales.
Visually Appealing Reports. The design makes it easy to understand data at a glance.
Strong Community Support. There's a big community of users sharing tips and helping each other.
Currency Flexibility. Hubspot lets you handle multiple currencies, which is helpful for global businesses.
Cons
Higher Costs. It can be pricier, which doesn't only affect small businesses but also bigger ones.
External Add-ons Needed. You'll need to download external apps to maximize the platform, which might cost extra fees.
Longer Contracts. Hubspot has been known to lock businesses into more extended contracts.
FAQs
What Is the Difference Between Hubspot and GoHighLevel?
HubSpot is best for managing customers in big companies. GoHighLevel is great for automating marketing and can be used by many users, from marketers and agency owners to SaaS enthusiasts.
Does GoHighLevel Integrate With Hubspot?
There isn't a built-in way to connect GoHighLevel and HubSpot. However, tools like Zapier and Integrately can help you connect them.
Which Platform Is More Affordable? GoHighLevel or Hubspot?
GoHighLevel. While HubSpot is often seen as a better fit for smaller businesses when looking at initial costs. It can quickly become expensive, especially as agencies scale and need more features. You won't have this problem with GoHighLevel.
Conclusion
That's it for this comprehensive comparison! What do you think about it? Were we able to help you decide which one is a better platform?
Between GoHighLevel and Hubspot, our pick leans toward GoHighLevel. We use it at our digital marketing agency. Read our HighLevel review for more details on solely HighLevel.
That doesn't mean that Hubspot isn't a great tool. It is, and you won't regret using it.
But GoHighLevel doesn't pinch your wallet as much. Plus, the chance to launch your software service with GoHighLevel is a big win!
It also boasts features like advanced marketing automation and in-house course creation that HubSpot doesn't readily offer.
All in all, GoHighLevel seems like an excellent choice for many businesses out there. But remember, the best tool is the one that fits your needs perfectly!
You can try both platforms and see for yourself. Sign up for a free plan on Hubspot and GoHighLevel's free trial.
Related Reading: